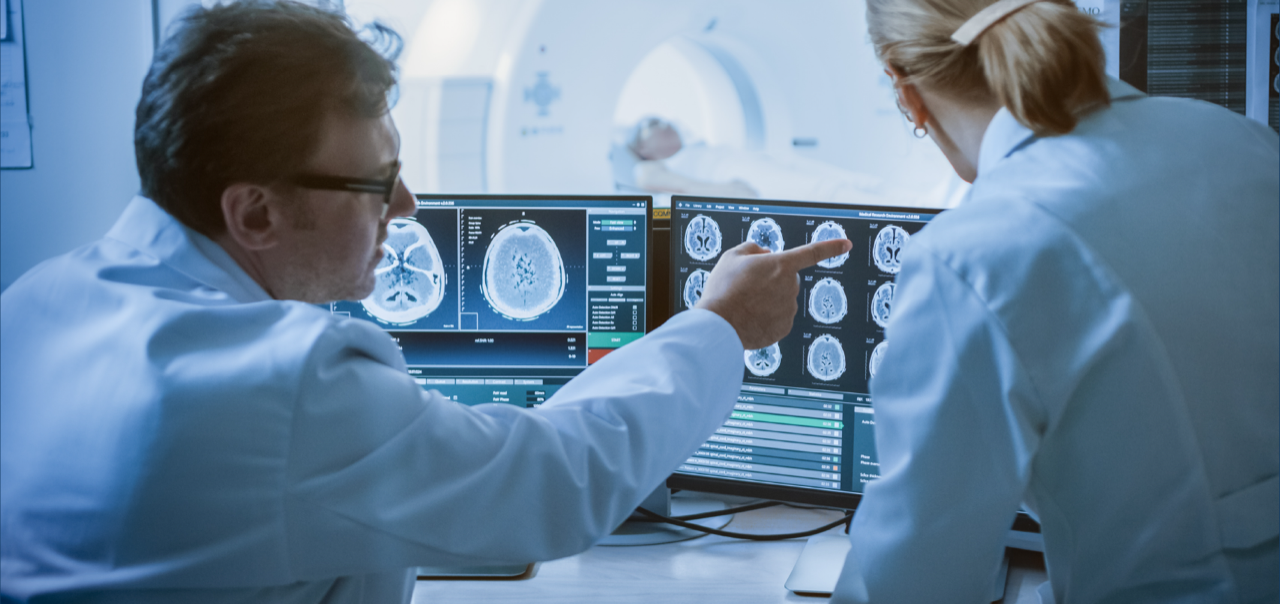 Clinical Trials Imaging Network (CTIN) is a patented software system designed to facilitate collaboration between radiologists and oncologists for the advancement of clinical trials.
• Efficient, collaborative workflow
• Precise, accurate, reliable data
• Simple electronic auditable format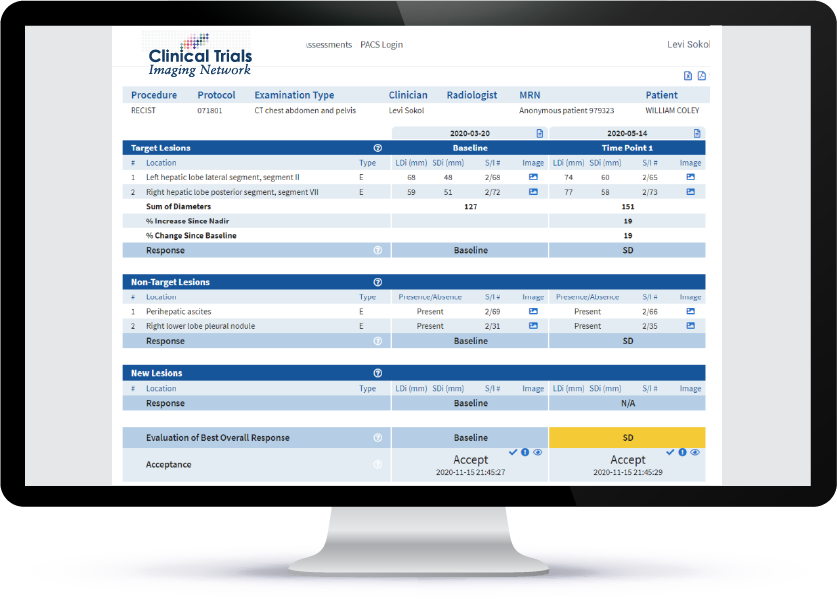 Improved Efficiency and Quality Control
Using CTIN's proprietary software, oncologists get clinical response data in an easy-to-use interface with measurements, automated response calculations, images, and electronic sign-off.
On the backend, radiology groups benefit by our software leveraging their existing workflows to efficiently analyze images and transmit key data directly into the cloud-based reporting software.

Bidirectional interaction between radiology dictation systems and cloud-based software.
Learn About CTIN's Benefits
Contact us to learn more about how CTIN's proprietary software can benefit your organization.
Developed by the Radiologists of University Radiology Group
University Radiology, the largest provider of subspecialty radiology and teleradiology services in NJ, is comprised of over 180 Board Certified radiologists with advanced U.S.-based training and expertise in all modalities and all subspecialty areas. Our focus is on providing the highest quality subspecialty diagnostic care for our patients, referring physicians, hospitals and our healthcare clients. The more subspecialists driving this focus, the better the quality of care.
In operation for more than 60 years, University Radiology staffs, manages and provides preliminary and final subspecialty interpretations and consultative support for affiliated regional healthcare centers and for our own medical imaging centers. In addition, University Radiology serves as the academic radiology faculty at Rutgers Robert Wood Johnson Medical School. Our physicians interpret over 2.1 million radiology procedures per year providing 24/7/365 coverage/interpretation services.
© Clinical Trials Imaging Network 2023. All Rights Reserved.